BIO-EC acquired Spincontrol Group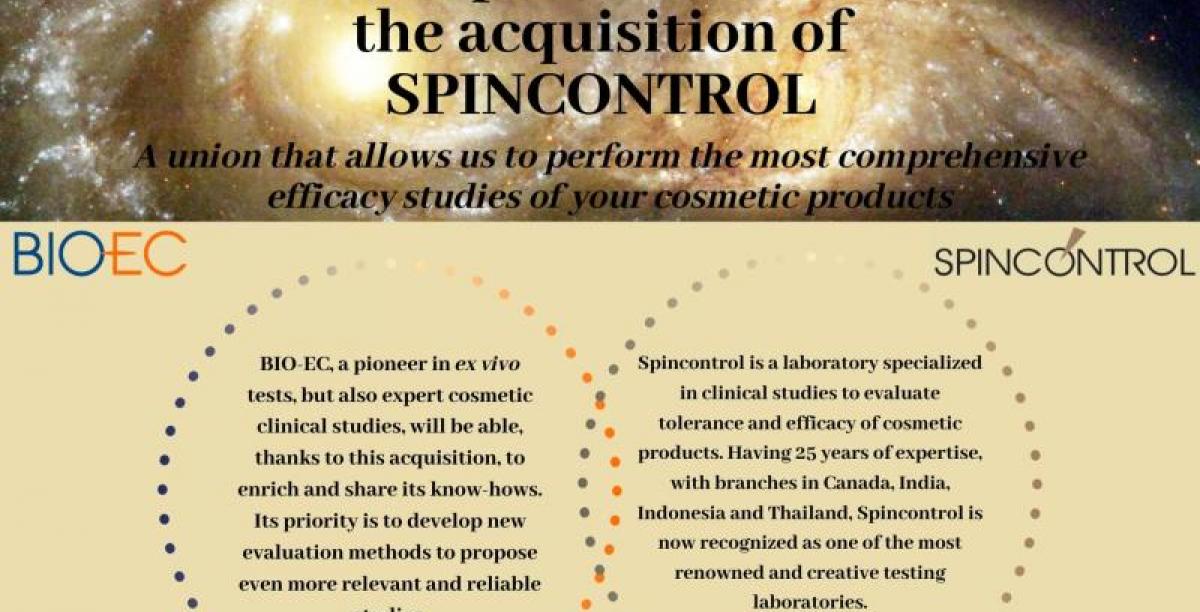 Our team is delighted to announce that Spincontrol Group is now managed by Mr. Elian LATI, Founder and Managing Director of the laboratoire BIO-EC, research center specialized in in vitro and ex vivo safety and efficacy studies of cosmetic products, food supplements and medical devices.
The synergy and know-how of our teams will bring you a 360° expertise as well as additional services with the guarantee of a sustained quality approach.
The Spincontrol entity will keep its name, its teams ans its currents structure. Your contacts will therefore remain the same !
If you have questions about this buyout, please feel free to share them with our team: contact Francis VIAL, our Director or Karelle SENTENAC, our Sales director.
See you soon !

The Spincontrol team
See more